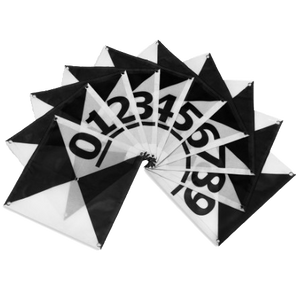 The Emlid Reach RS2 Ground Control Point (GCP) Package includes everything needed to start collecting GCPs.
The lightweight package includes carbon fiber rods that break down to 20" segments.  The carbon fiber pole tripod is just 6 lbs and combines with a rod to easily set up and level over a known point.
Use marking paint to create GCPs that you don't have to pick up.  For areas where using paint isn't feasible, physical aerial targets are included.
Emlid Reach RS2+ GCP Package
2 x Reach RS2+

1 x 4 Piece Carbon Fiber Rod for Rover

1 x Carbon Fiber Pole Tripod Setup for Base

1 x Pole Mount Phone Holder 

1 x 12 Pack Marking Paint

1 x 10 Pack 24" x 24" aerial targets