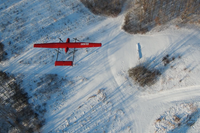 Premium RTK GNSS receivers and mapping drones from E38 Survey Solutions
Growing your business is now more accessible than ever. E38 Survey Solutions is committed to sourcing high-quality base rover systems, drones, and other GPS tools at a better price:
- GeoMax Total Stations and Lasers
We'll help you find the best geopositioning tools for your
application so you can get accurate positioning data anywhere on earth. And with same-day shipping and overnight shipping options, you can get started right away.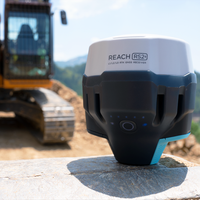 Premium RTK GNSS receivers and mapping drones from E38 Survey Solutions
Full-constellation, CM-accurate receivers—for a fraction of the price—so you can expand your surveying fleet faster.
Thirty years ago, GPS technology was introduced to the survey world—but only for those who could pay tens of thousands of dollars. Electronics in virtually every other sector have become more and more affordable. The cost to produce a GPS receiver has drastically reduced over the years. While other brands charge the same prices they have had for decades, Emlid is resetting the market by passing the cost reduction to the customer.
In side-by-side tests conducted by independent third
parties, Emlid GPS units matched the performance and centimeter accuracy of legacy brands across a variety of environments. With Emlid, you get the same pinpoint
accuracy, ease of use, and reliable performance as a legacy brand—without the huge price tag. Emlid has made the strategic decision to pass low manufacturing costs to their customers, so you get a high-quality, high-performance receiver without the markup.
As a result, growing your team is more accessible than ever.
You can invest in rapid business growth with less capital: Outfit more teams, say yes to bigger jobs, and stay ahead of your competition.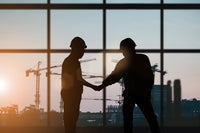 The very best of European engineering—plus same-day shipping and customer support on American soil
We offer same-day shipping and overnight shipping so you can get your order as fast is possible. Our entire inventory is housed at our headquarters in Richfield, Ohio, and we always keep our most popular products in stock. 
If you have questions about your order or need technical
support, you're not waiting for a support person on the other side of the world to answer an email. Our U.S.-based customer support team is fast and responsive, with in-depth knowledge of the products, so we can get you the answers you need right away.
Every purchase includes 30 days of phone support and unlimited email support. If you love the convenience of being able to pick up the phone every time you have a question, you can upgrade to ongoing phone
support at any time. 
Plus, the Emlid brand has a global community of dedicated
customers in virtually every industry. You can connect with fellow users online to share best practices and see how other Emlid users utilize their base rover systems.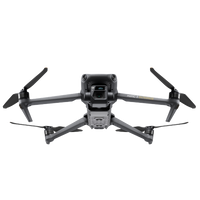 High-quality, LiDAR-, and RTK-enabled multirotor drones by DJI and Autel
The sheer volume of choices and custom configurations on the drone market can be overwhelming. That's why we've narrowed our selection down to time tested reliable brands: Autel Robotics and DJI.
We have over ten years of experience in the drone industry,
and we trust these two companies to deliver accurate, user-friendly drones with great specs—for an unbeatable price.
Our team can help you choose the system that meets your
needs and your budget. Plus we'll get you set up your workflow and train yourentire team, so you can hit the ground running. We'll teach you how to:
Select the best drone for your application.
Select the right base for your RTK drone.
Connect your base to your drone.
Set ground control points and check shots.
Control your whole system from a handheld tablet.
Get good data into and out of your post-processing software that works for you and your customers.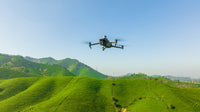 Master every feature of your new drone faster
Get a greater, faster return on your investment when you buy a drone from E38 Survey Solutions. We'll teach you how to use every feature of your drone, so you can maximize the value of your purchase and take advantage of every functionality.
The E38 team has years of experience designing, building,
and using drones for surveying, mapmaking, and other GPS applications. Our engineers have worked at SpaceX, 3D Robotics, and other reputable companies in the industry.
We've been working with Emlid products since 2016. Our team has implemented the Emlid RS2 in a wide variety of configurations, so we can help you design the right setup for your needs.